Safe Turf for Playgrounds
Synthetic Grass Pros playgrounds are designed with the highest safety standard in mind. Certified by the International Play Equipment Manufacturers Association (IPEMA), our turf playgrounds are built to provide a clean, safe, and easy to maintain playground environment for children of all ages. While installation costs are high with artificial grass playgrounds, the cost is offset over time by its long lifespan and low upkeep requirements. All Synthetic Grass Pros playgrounds are built with the certified XGrass artificial grass playground system.
Benefits ofArtificial Grass Playgrounds
Meets safety requirements by IPEMA & ASTM
Eliminates ongoing maintenance like mowing
Reduces allergic reactions
ADA compliant
Keeps children dirt-free
Natural green look year-round
Features ofSynthetic Grass Pros Turf Playgrounds
Various fiber types to choose from
Different fiber colors to match regional grass
Include thatch fibers
Large face weight options
Varying Pile Heights
Shine & Heat Block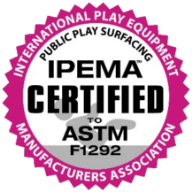 Designed by XGrass,
Installed by Synthetic Grass Pros
"We have been working with Synthetic Grass Pros for many years and have enjoyed their quality of installation, communication and striving to do the job right the first time. This is very important in our business as they are representing our company, often, at the end of a project. Marco and his team have been responsive in times when an issue or warranty concern arises and is always willing to keep the customer first. We appreciate their installation crews hard work ethic and ability to get the project completed quickly. We would not hesitate to recommend their services."

Shane Jefferys, CPSI
The Playground Shade and Surfacing Depot
Featured Project Hyer Elementary School
Like most playgrounds, the wear and tear of children playing was taking a toll on Hyer Elementary's outdoor play area. Synthetic Grass Pros designed and build an IPEMA certified playground systems that provided a safe and clean environment for children to play all year long.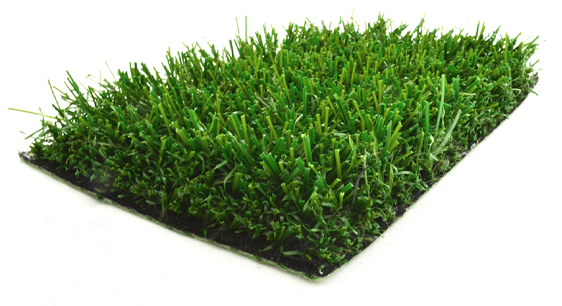 Recommended Product Prime
A 1.5 inch pile, omega horseshoe blades with thatch construction. Designed specifically for playgrounds and open play applications.
Commercial Playground Gallery

See How Synthetic Grass Pros is
Reinventing the Playground
Synthetic Grass Pros is a apart of the Recreational Group family of brands. We partner with XGrass and our RG brands to Reinvent Playgrounds in the Dallas region.