Pet Parks & Dog Runs Designed With Artificial Turf
Synthetic Grass Pros designs and installs artificial turf for various pet solutions. Your furry friends deserve a safe and clean environment to play and exercise. Artificial grass for pets can provide a green space for pets to have fun all year long, while keeping them mud-free.
Benefits ofArtificial Grass for Pets
Eliminates ongoing maintenance like mowing
No need for pesticides and fertilizers
Reduces allergic reactions
Provides a mud-free environment
Natural green look year-round
Safe for pets to play
Features ofSynthetic Grass Pros Turf for Pets
Various fiber types to choose from
Different fiber colors to match regional grass
Include thatch fibers
Large face weight options
Varying Pile Heights
Shine & Heat Block
"Synthetic Grass Pros installed the most amazing artificial turf in our backyard. It looks like grass, it feels like grass and our dogs love it! Our experience was delightful and we heartily recommend Synthetic Grass Pros to anyone searching for a grass solution for rowdy canines. We are thrilled with the results. We have a beautiful, carefree lawn which provides a perfect playground for three busy dogs."

AJH
Featured Project Bark Park at Bear Creek
The City of Grapevine wanted a dog park upgrade to give their community a safe and clean space for furry friends to frolic. Synthetic Grass Pros worked with the city to design and build an artificial grass pet park to included wide open play areas and contoured turf mounds for obstacle play.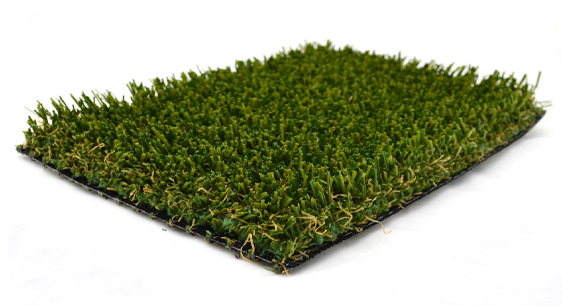 Recommended Product Flex Pet
A 7/8" inch pile, omega horseshoe blades with thatch construction. Designed specifically for pet applications.

Synthetic Grass Pros is a part of The Recreational Group family of brands – Where we design, manufacture, and install innovative amenities that enhance the value of your facility, promote active lifestyles and make your space more fun. Discover how we can help bring your space alive.