Artificial Grass Rooftop Spaces
Synthetic Grass Pros designs and installs artificial turf rooftop green spaces. Urban areas often utilize rooftop spaces for lounge areas, open play fields, poolside areas, and more. Artificial grass is a great way to make these spaces more welcoming and exciting.
Benefits ofArtificial Grass Rooftops
Great office/building amenity
Provide green spaces to lounge and relax
Reduces allergens
No need for fertilizers or pesticides
Natural green look year-round
Features ofSynthetic Grass Pros Turf Rooftops
Various fiber types to choose from
Different fiber colors to match regional grass
Include thatch fibers
Large face weight options
Varying Pile Heights
Shine & Heat Block
"The guys were here at the time they had told me. They were ready to go and got right to work. They had excellent team work. I was pleased with their work and they performed the work as it was explained to me. It was a pleasant experience working with them. "

Carol Mattern
Featured Project CBRE Headquarters
CBRE Headquarters, located in downtown Dallas, was tired of looking at their brown pebble rooftop area that their building overlooked. Downtown areas often lack greenery so CBRE decided an artificial grass rooftop would provide an attractive and clean finish for their rooftop space.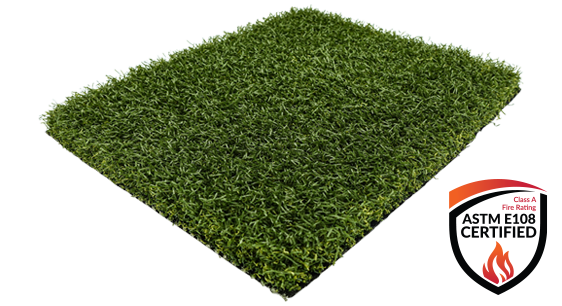 Recommended Product Titan
A 1 1/8 inch pile, mini-diamond blades with thatch construction. Designed specifically for rooftop applications.

Synthetic Grass Pros is a part of The Recreational Group family of brands – Where we design, manufacture, and install innovative amenities that enhance the value of your facility, promote active lifestyles and make your space more fun. Discover how we can help bring your space alive.